PO Box 577
Terrigal NSW 2260
Tel : 02 4384 4466
Email: briancook@theauthorsagent.com.au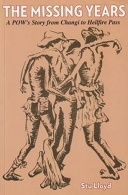 Stu
Lloyd
Stu Lloyd is a professional travel writer with more than 24 years' experience. He has written numerous stories for leading newspapers and journals in Australia and internationally, including The Australian, Sydney Morning Herald, National Geographic Traveler, South China Morning Post, Sunday Times, The Open Road and New Zealand Herald among others.
Stu's specialities include adventure and soft-adventure travel, military history, colonial history and tropical destinations in the Asia/Pacific region. Stu spent 13 years living in South-East Asia, including a decade in Singapore. His travel story 'Walking Matilda' on the Sandakan Death Marches was featured in The Australian in October 2006.
Based in Sydney, Stu leads sell-out 'POW Experience' Tours to South-East Asia for NRMA Touring Services as well as hosting tours to other South-East Asian destinations. He is the author of five published books including three editions of
Hardship Posting - True Tales of Expat Misadventure in Asia
, which have together sold in excess of 65,000 copies to date.
Stu's book
The Missing Years: a POW's Story from Changi to Hellfire Pass
was published by Rosenberg Publishing in early 2009.
&nbsp