PO Box 577
Terrigal NSW 2260
Tel : 02 4384 4466
Email: briancook@theauthorsagent.com.au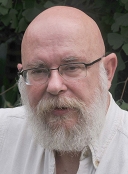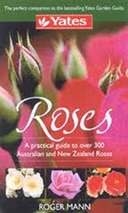 Roger
Mann
Sydney-based Roger Mann completed a degree in architecture at Sydney University and then went to Canberra to train as a landscape architect at ANU.
Roger has been a gardening writer for over 20 years, including almost 10 years as gardening editor of Australian Family Circle, and five years as a regular contributor to Your Garden. During that time he has written on every aspect of gardening and garden design. He is a current member of the Horticultural Media Association of NSW, of which he was President in 2003.
Roger has written or co-written over 25 books on various gardening topics, including the best-seller
Yates Roses
published by Harper Collins in 2002. Roger's latest book -
Naming the Rose: Discovering Who Roses Are Named For
- was published by Random House in late 2008.
For more information about Roger go to
www.theoldgreygardener.weebly.com
.
What the critics say:
"Rose Authority Roger Mann has out a sumptuous new book…", Ian Warden, Canberra Times, 11 November 2008
"This beautifully written and photographed floral statement is certainly coffee table worthy." Australian Home Beautiful, October 2008
&nbsp