PO Box 577
Terrigal NSW 2260
Tel : 02 4384 4466
Email: briancook@theauthorsagent.com.au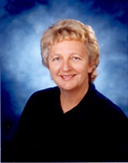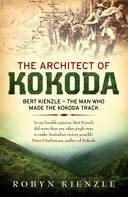 Robyn
Kienzle
Queensland-based Robyn J Kienzle is the daughter-in-law of Bert Kienzle, affectionately remembered as "The Architect of Kokoda", whom she knew from the mid-1970s.
Robyn lived with her husband Soc on the family estate at Kokoda for more than eight years, during which time she became fascinated with Bert's story and achievements.
While she originally trained in Queensland as a Maths and Science teacher, since her time in PNG helping manage the family estate, Robyn has been involved in cattle and asparagus farming, running a supermarket and various motels.
The Architect of Kokoda
was published 2011 by Hachette Australia.
&nbsp