PO Box 577
Terrigal NSW 2260
Tel : 02 4384 4466
Email: briancook@theauthorsagent.com.au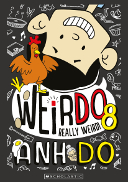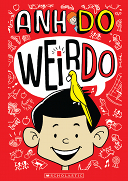 Jules
Faber
Jules has been a cartoonist since his formative years, but it wasn't until 2004 that he went full-time. Since then he's won numerous awards for his comic strips and book illustration work, including Best Comic Strip at the Rotary Cartoon Awards in 2013 and Book of the Year in 2014 for Anh Do's 'WeirDo'.
Jules has worked in various pursuits over the years, including as an animator for a Disney production, a newspaper editorial cartoonist and columnist, a teacher of 'Comic Book Illustration' and 'Storyboarding and Scriptwriting' for TAFE Qld and a 'live' caricaturist drawing five-minute portraits for thousands of corporate events.
On top of the 'WeirDo' series for Scholastic, Jules also illustrates the 'Kaboom Kid' series by David Warner for Simon & Schuster and the 'Leo da Vinci' series by Michael Pryor for Random House. He has held multiple exhibitions of his work over the years and is currently serving his third term as president of the Australian Cartoonists Association, the world's oldest cartoonist's organisation.
He is married with a devil-may-care 8 year old daughter.
&nbsp