PO Box 577
Terrigal NSW 2260
Tel : 02 4384 4466
Email: briancook@theauthorsagent.com.au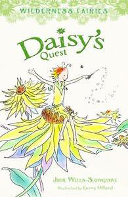 Jodie
Wells-Slowgrove
Jodie's life has revolved around kids. At university she studied teacher-librarianship. Working in public libraries on the weekends she soon discovered the joys of the children's section and often volunteered to shelf-check the picture books, which had seduced her with their bright covers, humour and simplicity. It was here that she first discovered her favourite authors and those that still inspire her.
She began a career as a primary school teacher but writing was never far from her thoughts. She would teach during the day and write during the night. Knowing how difficult it would be to become a published author she decided to take the advice of 'Write about what you know' and combine her urge to write with her knowledge of education. She got her first payment and publishing credits with the educational website
viatouch.com
and became a regular contributor to the online magazine Suite101.com. She wrote a review and conducted interviews for Buzz Words and had some pieces accepted for the
Teachers4Teachers Yellow Box
that is now widely available in schools.
She also immerses herself in the writing community, attending as many festivals and workshops as she could, joining the committee of the Illawarra Branch of the CBCA and spending two years as President of the Sutherland Shire Branch of the Fellowship of Australian Writers, where she initiated and coordinated the 1st and 2nd Annual Sutherland Shire Writers' Festivals.
2014 sees the publication of the
Wilderness Fairy Series Books 1 & 2
- a tiny world of magic in the Australian bush.
Illustrated by Kerry Millard, Published by Penguin Australia 1st March 2014.
Daisy's Quest
A fairy isn't born with wings. She has to earn them. When Queen Jasmine sends Daisy on the Fairy Quest it will take all her wit and magic to succeed. But what if succeeding means letting someone else down? Will Daisy make the right decision?
Daisy's New Wings
With her feathery new wings Daisy finally feels like a true fairy. Now she must learn how to fly. When Aunt Acacia arrives to teach her, Daisy can't wait to get started. But the lessons seem to take forever. Will Daisy's impatience lead to disaster?
&nbsp