PO Box 577
Terrigal NSW 2260
Tel : 02 4384 4466
Email: briancook@theauthorsagent.com.au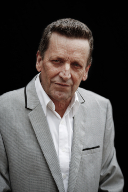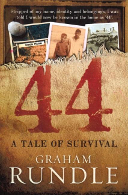 Graham
Rundle
Number 44
At sixteen, after a childhood that no child should have to endure, Graham Rundle ran away from Eden Park in South Australia, where he had been left at the age of seven.
44
is his story of those years and much more, written as his recollection of those times and used in the court case so successfully brought to bear against the organisation that treated him and many others so appallingly.
From then on, with no life skills and no family support, he built a life with resilience, determination and despite everything he had experienced a belief in the basic goodness in himself and those he loved and who loved him.
In 2001, Graham commenced proceedings in the NSW Supreme Court against the institution which had allowed the dreadful abuse that he suffered to happen and to continue to happen for several years.
Graham is one of a handful of survivors of child abuse to win his case for an Extension of Time to the Statute of Limitations to take his case forward against the institution involved. He also won the Appeal and was granted leave to take his case to trial. Graham was a prime witness in the case against the perpetrator of the abuse by the South Australian Deputy of Public Prosecutions. This prosecution was successful and resulted in the perpetrator being sentenced to a long jail term.
Graham's compelling and inspiring book
44
is published by The 5 Mile Press, July 2014.
&nbsp