PO Box 577
Terrigal NSW 2260
Tel : 02 4384 4466
Email: briancook@theauthorsagent.com.au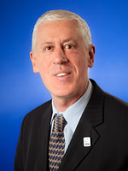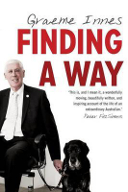 Graeme
Innes
In June 2016, University of Queensland Press published Graeme's story,
Finding A Way
.
I learned from my family that most things could be achieved - the challenge was finding a way.
Blind from birth, Graeme Innes was blessed. Blessed because he had a family who refused to view his blindness as a handicap and who instilled in him a belief in his own abilities. Blessed because he had the determination to persevere when obstacles were put in his way. And now, after a long and successful career - from lawyer to company director to Human Rights Commissioner - he has written his story.
Finding A Way
shares his memories of love and support, of challenges and failures, and of overcoming the discrimination so many people with disabilities face.
About Graeme Innes
Graeme Innes AM is a lawyer, mediator and company director. He has been a human rights practitioner for more than thirty years.
Graeme was a Commissioner at the Australian Human Rights Commission for almost nine years, responsible for issues relating to disability, race and human rights. In this role he led work on:
The ratification by Australia of a UN Convention on the rights of people with disabilities
the Same Sex Same Entitlements inquiry
Regulations in the areas of accessible buildings and transport
Work with industry on tv and movie captions and accessible banking standards
Three inspections of Australia's immigration detention centres
Graeme led the merger of four blindness agencies to form Vision Australia, and chaired the board of that agency. He is currently the chair of the Attitude Australia Foundation, a start-up aimed at using media to change attitudes towards Australians with disabilities. He is also a board member of Life Without Barriers, a three-hundred million dollar turn-over NFP providing support to people with disabilities, Aboriginal people, asylum seekers in children in out-of-home care; and Livable Housing Australia, an initiative of the disability sector and the property industry to ensure that new houses in Australia are designed and built to meet the needs of all Australians.
Graeme was awarded an AM for his work on the development of the Disability Discrimination Act, and was a finalist for Australian Of The Year.
&nbsp