PO Box 577
Terrigal NSW 2260
Tel : 02 4384 4466
Email: briancook@theauthorsagent.com.au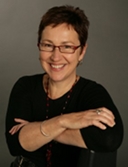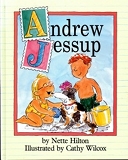 Cathy
Wilcox
Cathy Wilcox was born and grew up in Sydney, Australia. She studied Visual Communications at Sydney College of the Arts, and then travelled to France, where she lived for almost three years. On her return to Australia she began illustrating children's books, and shortly after, in 1989, drawing cartoons for The Sydney Morning Herald, and from 1993 for The Age in Melbourne.
She has received four Stanley Awards for cartooning, and in 2007 she won her first Walkley Award for Excellence in Journalism and a further Walkley Award in 2013 and the National Museum of Australia Award for Political Cartooning in 2009.
Cathy has illustrated at least 20 children's books, and has been shortlisted for the prestigious Children's Book Council's Picture Book of the Year three times - most recently in 2009 for
Ella Kazoo Will NOT Brush Her Hair
, written by Lee Fox.
Her most recent books are
Ella Kazoo Will Not Go to Sleep
by Lee Fox 2011 and the fourth book in the 'Jack' series,
Being Jack
by Susanne Gervay 2014. She has published two collections of cartoons:
Throw Away Lines
(1991)
The Bad Guys are Winning
(2005).
&nbsp