PO Box 577
Terrigal NSW 2260
Tel : 02 4384 4466
Email: briancook@theauthorsagent.com.au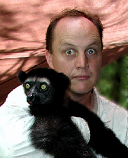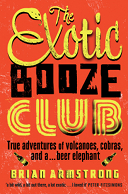 Brian
Armstrong
Australian born and bred Brian Armstrong now lives and works in the US in Maryland, a stone's throw from Washington DC. He is a journalist and filmmaker who has produced more than 50 documentaries for National Geographic Television and other broadcasters. He is a frequent visitor to his home country and has a great vision of the world, filled with fun and adventure and a wonderful ability to tell a compelling story.
His first book
Bring Your Own Booze, Mine Smells Like a Leper's Monkey
is a collection of the misadventures of a world-travelling filmmaker.
Brian's new book,
The Exotic Booze Club
is described as follows:
"It was a club created in flagrant violation of his employer's rules. A club for intrepid film-makers to share their hair-raising stories - of deadly snakes, acid lakes, enormous crocodiles and other examples of nature at its most dangerous - over a glass (or ten) of rotgut booze from the world's most dangerous zones. A memoir of alcoholic proportions!"
You can see more about Brian's films at
www.redrockfilms.net
&nbsp